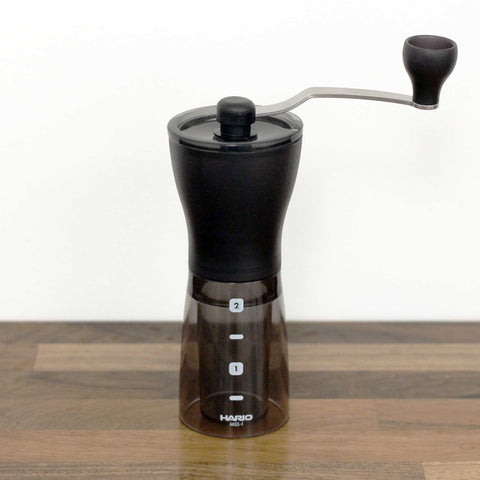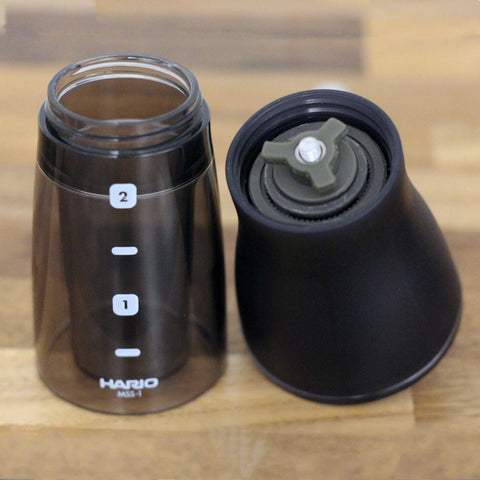 Slender and compact, this is the updated Hario Slim Grinder and is the perfect little coffee grinder for those who grind per cup at home or like us, prefer to take whole beans, a V60 and a grinder with them when they travel. It uses ceramic, conical burrs and can be easily adjusted to produce a range of grind sizes. The canister holds about 30g of ground coffee at a time.
One of the best things about this grinder is the incredible aroma that is trapped in the bottom section, so do take a moment to enjoy it when you unscrew the top before brewing your coffee.
A great portable coffee grinder, a perfect gift for someone getting into coffee and a great all round grinder for any coffee lover.
WE OFFER COMPLIMENTARY SHIPPING ON ALL UK ORDERS