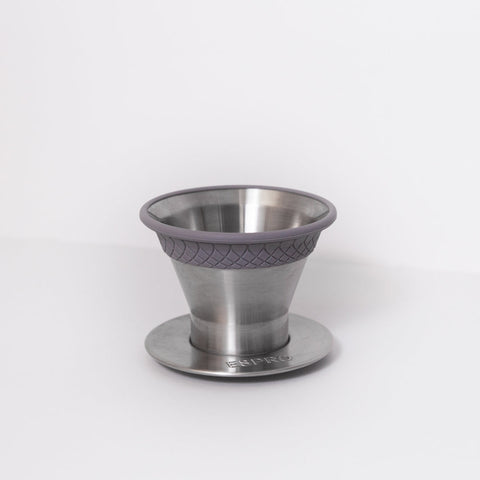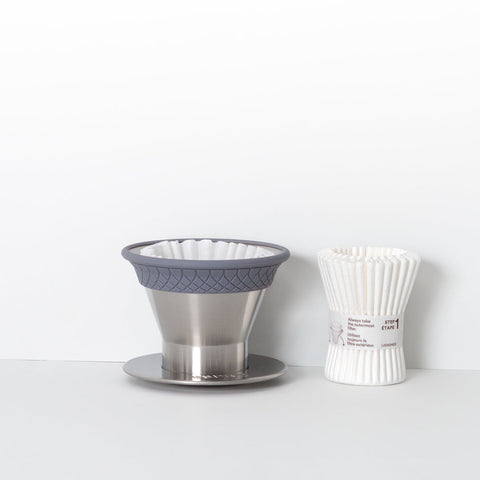 A flat bottom brewer designed to evenly distribute and draw water down to increase brewing speed and efficiency through its 1500 hole spiral patterned micro-filter, brewing delicious coffee consistently has never been easier.
Whether you're looking for a new daily brewer or adding a touch of variety to your brewing repertoire, the Bloom is a handy and versatile piece of kit - which depending on your coffee and mood, can be used with or without a filter paper.
Filters sold separately.
PRODUCT INFORMATION
Makes 1-2 cups
Two minute brew time
1500-hole microfilter is designed in a spiral pattern that distributes water evenly for optimal flow
Made of Stainless Steel
PLEASE NOTE - WE OFFER FREE SHIPPING ON ALL UK ORDERS