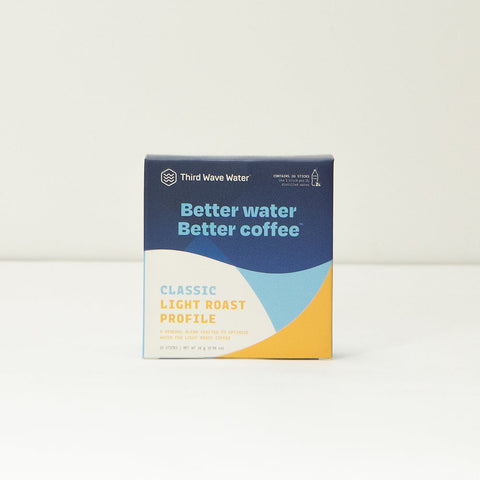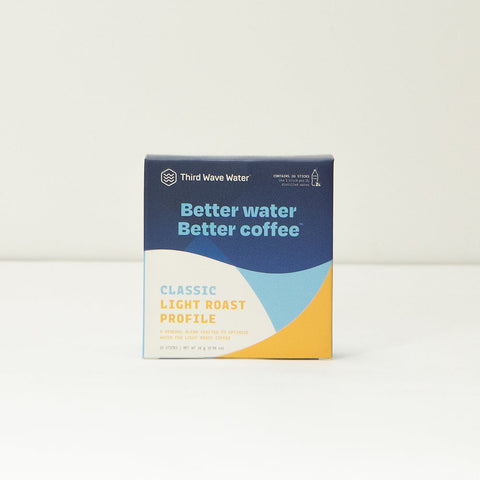 Water quality sits at the heart of brewing delicious coffee. One of our go-to ways of achieving consistent and balanced water chemistry is Third Wave Water mineral sachets. Based on the SCA water profile, Third Wave Water is easy to use and allows you to highlight flavours, reduce the bitterness and achieve optimal extraction rates in a few easy steps. 
The flavour of your brew is not only determined by the quality of your beans, but also the minerals present in water. The lower the concentration the softer the water, and the higher the minerals, the harder the water. To get the perfect PH balance for brewing delicious coffee add 1 mineral sachet to 2L of distilled water.
A box contains 20 sachets and each sachet makes 2L of water.
Recipe:
2 litres of distilled water
1 x sachet of Third Wave Water
Add the sachet to your water, shake, stir, mix well and brew.
Pro Tip:
For the even distribution of the minerals, always stick to the prescribed 2 litres of distilled water to one sachet recipe.
PLEASE NOTE - WE OFFER FREE SHIPPING ON ALL UK ORDERS.